Updates & Business Resources
Helpful Chamber Information
Back in Business & Better

You've heard of a traditional Ribbon Cutting Ceremony, but what about a Ribbon "Tying" Ceremony?
We invite you to unite with The Chamber and the City of Angleton by participating in a come back.
One that represents us tying the community back together!
Click here to see how it works!
Your business gets exposure not once, not twice, but THREE times!
So, what are you waiting for? Let's tie the community back together! Contact
The Chamber to get started - info@angletonchamber.org or (979) 849-6443.
This months newsletter from The Greater Angleton Chamber of Commerce is packed with information, members, updates, and more!
Click a link below to check it out!
Digital Version
Downloadable PDF
Since we've gone virtual, we've decided to extend our audience by posting the digital version of each newsletter to social media. With over 5,700 followers on Facebook, this allows our members to reach an abundance of people. If you are interested in running a flyer in next months newsletter OR if you would like to advertise with a business card size ad on the back please let us know!
PRICING
$75 per flyer
$150 quarterly - business card size ad
A Letter From The Chamber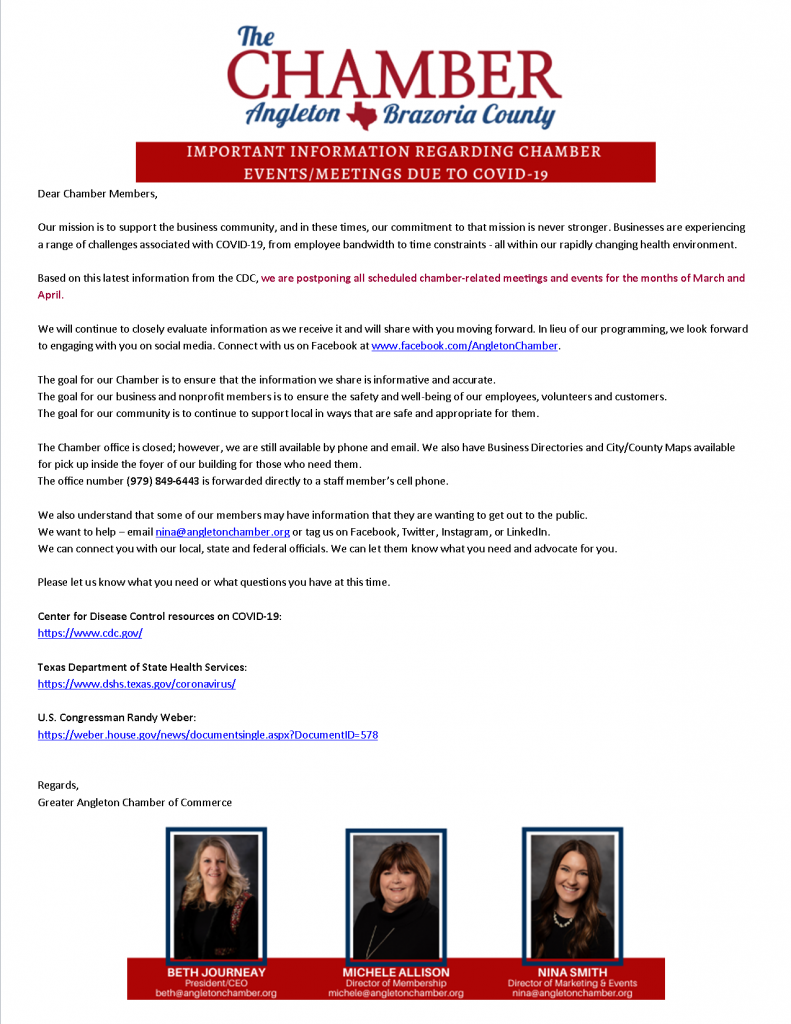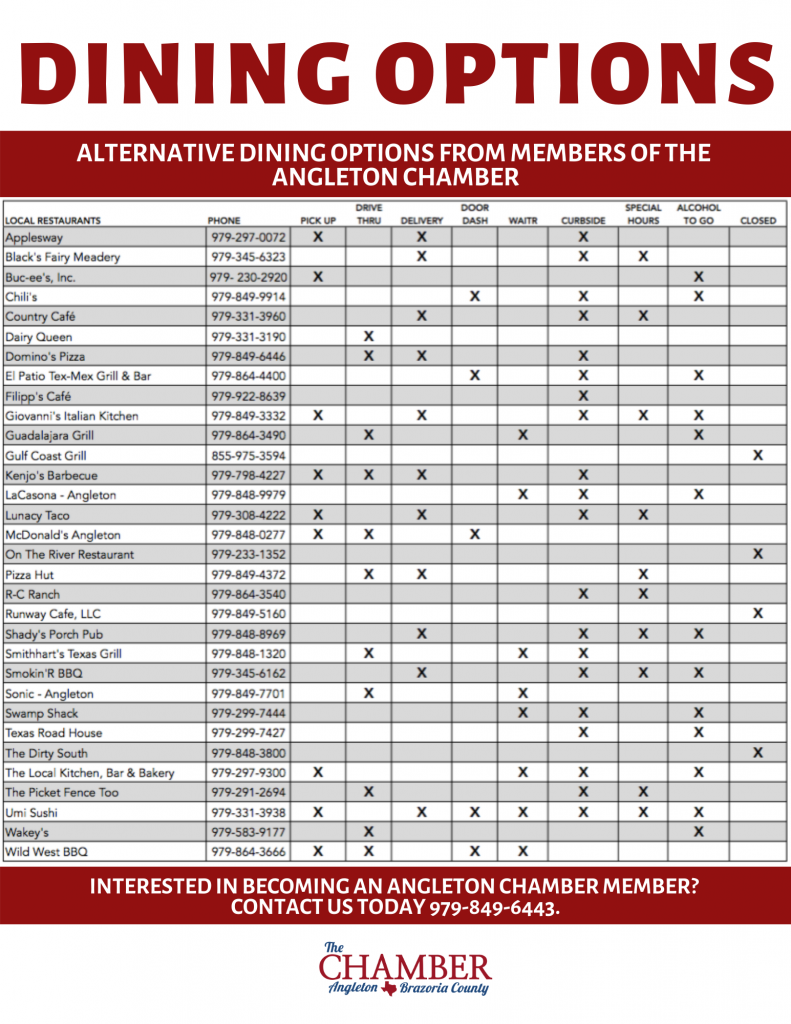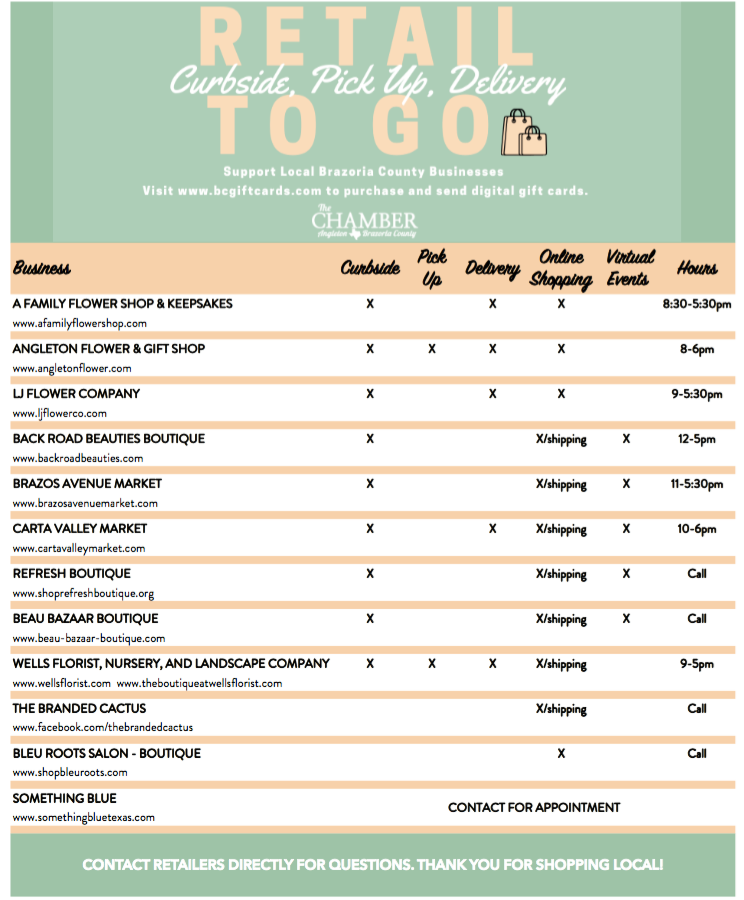 Brazoria County Dining Options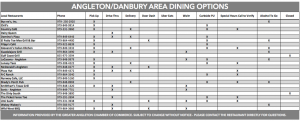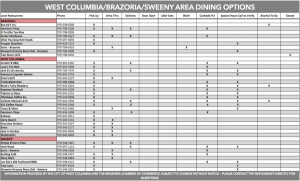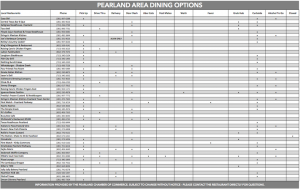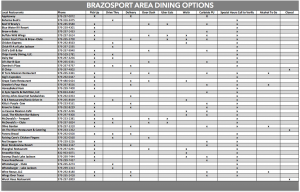 HELPFUL LINKS
Paid Leave Guide/EIDL Loan Guide/ERTC Guide -