Updates & Business Resources
Helpful Chamber Information
Back in Business & Better

You've heard of a traditional Ribbon Cutting Ceremony, but what about a Ribbon "Tying" Ceremony?
We invite you to unite with The Chamber and the City of Angleton by participating in a come back.
One that represents us tying the community back together!
Click here to see how it works!
Your business gets exposure not once, not twice, but THREE times!
So, what are you waiting for? Let's tie the community back together! Contact
The Chamber to get started - info@angletonchamber.org or (979) 849-6443.
A Letter From The Chamber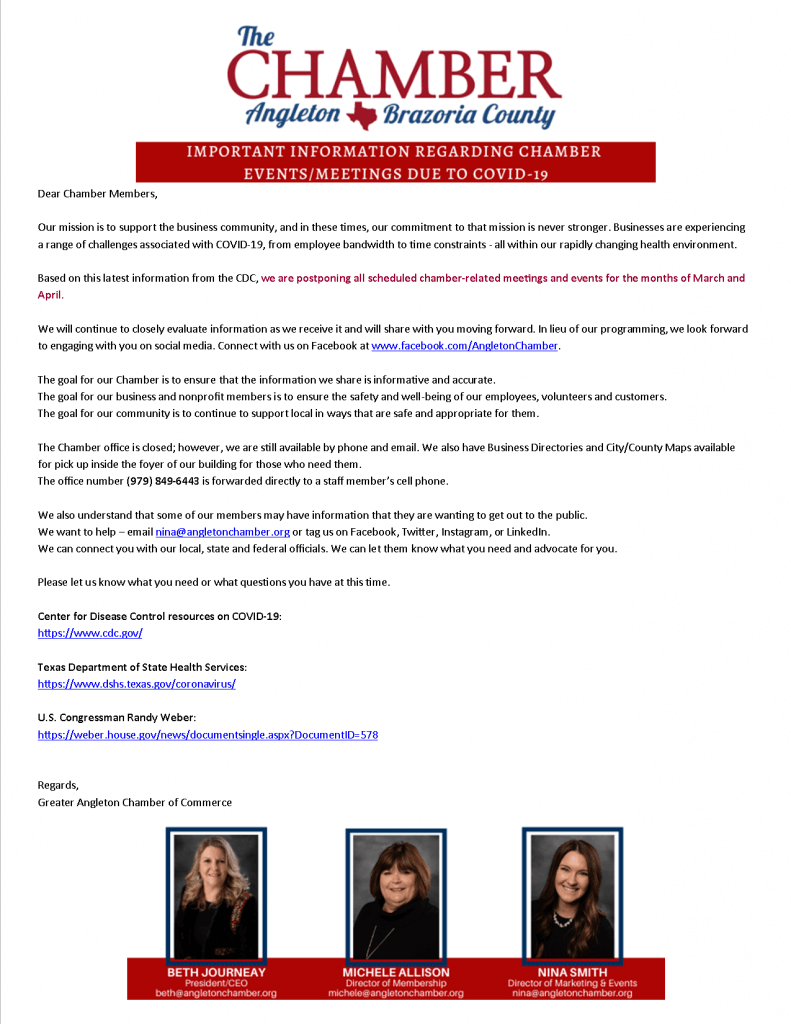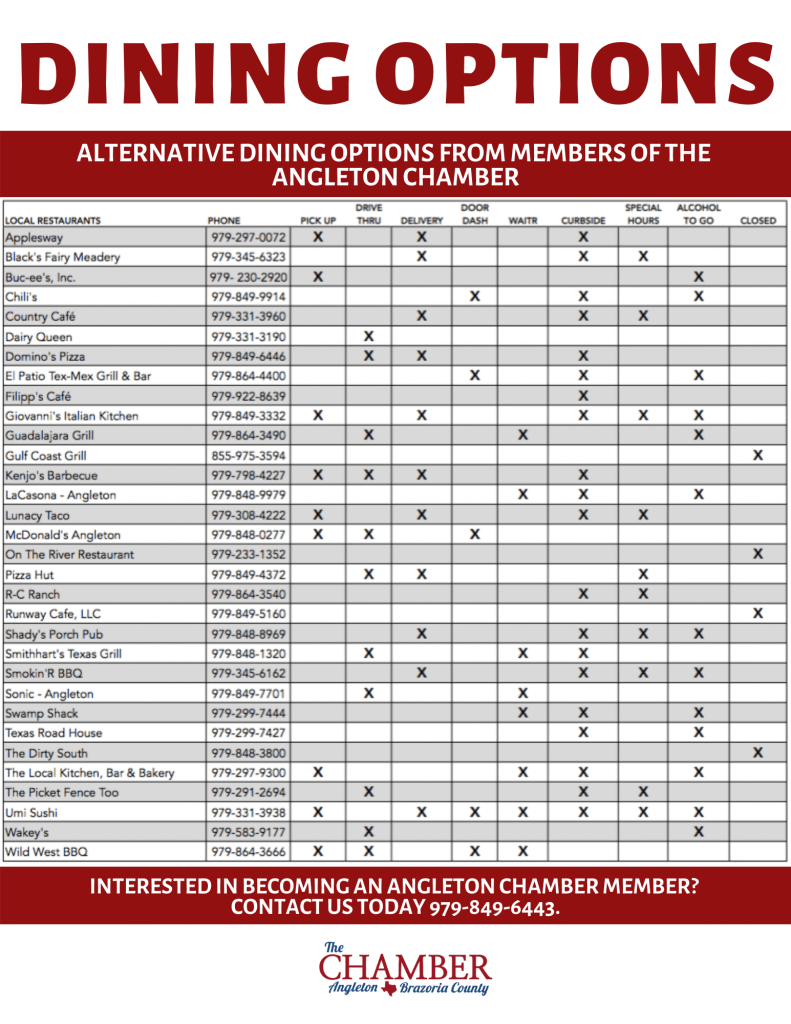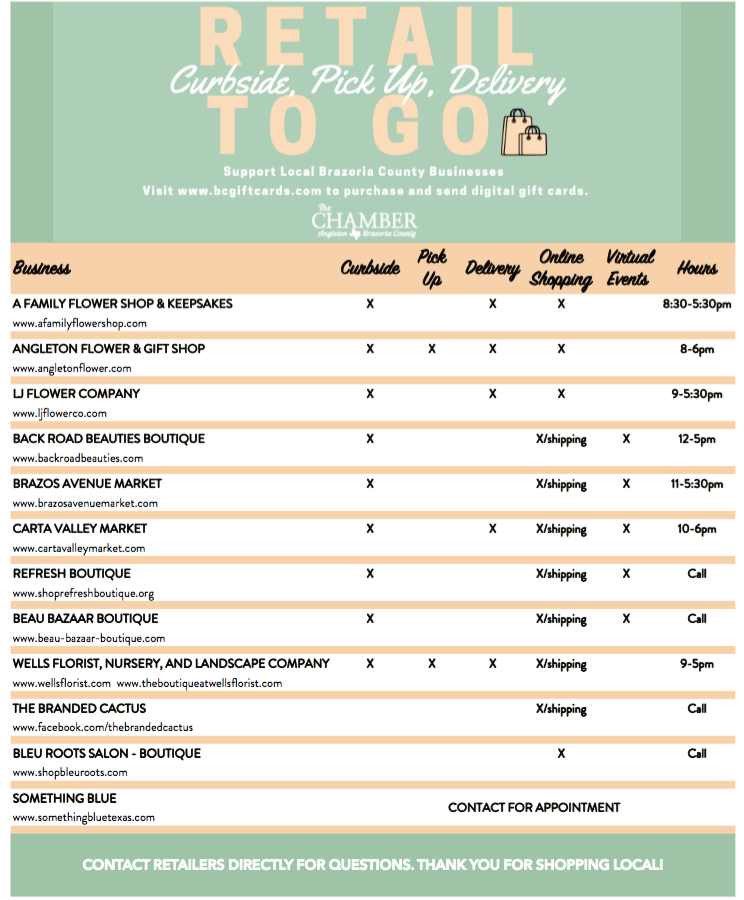 Brazoria County Dining Options